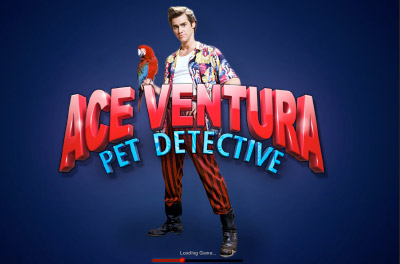 HE'S HERE…AND FUNNIER THAN EVER!
Alrighhhhttty then! It's time to soar your winnings with Fly Casino's newest slot game that's just fun-fun to play!
Ace Ventura is a 5-reel slot game that comes from the hilarious world of Jim Carrey, who played Ace in the 1994 mega hit movie. You'll enjoy images of the most famous scenes from the film along with many hysterical sound clips.
Play with a massive 243 ways to win whereby each spin gives you plenty of opportunities to win.
With a Free Games bonus symbol, plus a number of in-reel "pop up" bonus features, there is no doubt that Ace Ventura will keep you more than entertained win or lose!
PLAY IT THIS WEEKEND AND ENJOY!