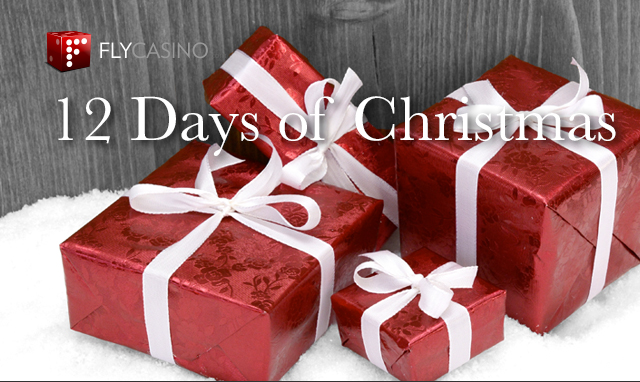 GIVING EVERYONE GIFTS DECEMBER 7-29, 2018
Elevate your holiday season at Fly Casino with our joyful 12 days of Christmas promotion. This amazing promotion provides you with joy every time that Santa delivers you a present to your email.
Look for your email from Santa! The presents change each time, so you never know what you'll get or when!
But, Santa has checked the wish list of our members recently and they just might include:
Santa's Wild Cards
Free Cash Play
Cash Back
Double Promotions
Never Ending Promotions
Hot Seat Points
So Much More!
Happy Holidays from Fly Casino