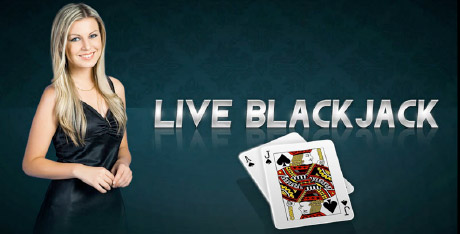 JUNE 14-20th PROMOTION

Fly Casino brings you the sights, sounds and thrill of LIVE dealt Blackjack, Roulette, Baccarat, Casino Hold'em, 3-Card Brag and Spin-A-Win.

Live Dealer is available on both our Download and Instant Play versions. Try it today, you'll love the sights and sounds of live dealt gaming.

GET 15% CASH BACK ON ALL OF YOUR LIVE PLAY

If you love the real sound of the Roulette ball bouncing around the wheel, or the thrill of the dealer pulling an ace on top of your jack, then you have to play with our LIVE dealers!

All members are invited to play any of our live dealer table games and receive 15% cash back on all deposited cash losses up to $/€500.00 for deposited play between 00:00 GMT June 14th  through 23:59 GMT June 20th . Credits will be made on June 21st. No wagering requirements! The casino reserves the right to determine abuse, team play or collusion of any kind.
---
15% CASH BACK DEAL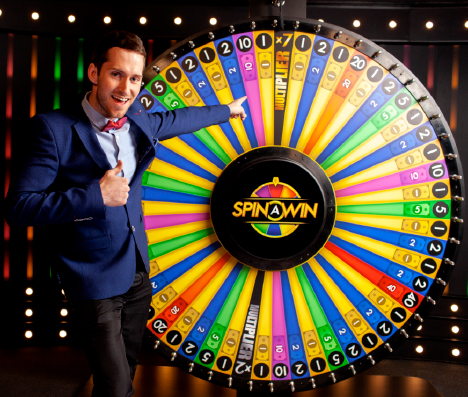 LIVE PLAY SPIN-A-WIN
If you don't know of Wheel of Fortune type games, they are pretty simple. Go to our Live Dealer Games and choose Spin-a-Win.  Our live dealer manually spins a wheel with a marker at the top and you bet on which numbered section of the wheel you think it will stop on. Winning bets are then paid out based on the odds of each particular segment, which are usually the same as the number.
So the number 2 pays out 2-1, 3 pays 3-1 and so on. There are also multipliers that trigger a second spin of the wheel and then multiply any winning bets by that amount. The Wheel is split into betting positions 1, 2, 5, 10, 20 and 40 and each payout corresponds to its number on the board.
HOW TO PLAY
Each number appears on the wheel a different number of times:
Number 1 appears 23 times and pays Even Money.
Number 2 appears 15 times with a payout of 2 to 1
Number 5 appears 7 times with a payout of 5 to 1
Number 10 appears 3 times with a payout of 10 to 1
Number 20 appears 2 times with a payout of 20 to 1
Number 40 appears 1 time with a payout of 40 to 1
The game has 2x and 7x multipliers that are applied to the player's bet followed by a free re-spin. Consecutive multiplier wins result in the multipliers being multiplied together. That's really cool!
Play for as little as $1 a spin. Try it today.
---
CLAIM YOUR $10 SPIN-A-WIN LIVE FREE CHIPS …IF YOU HAVE NOT ALREADY DONE SO!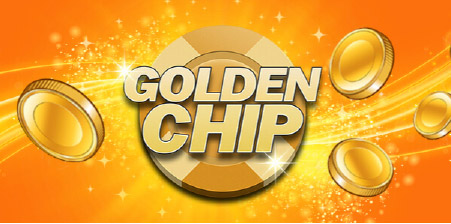 WHAT ARE GOLDEN CHIPS?
Golden Chips let you try new casino games without using your own money. It's a totally free bet on the casino.
HOW TO CLAIM YOUR FREE CHIPS:
If you have not already claimed your free chips during last week's promotion, then simply contact us at [email protected] or in Live Chat anytime between June 14th and 17th. Ask for your free Spin-a-Win live chips. Our agents will issue you ten (10) $/€1 valued Golden Chips to use at LIVE Spin-a-Win. ZAR currency is R10 per chip. Players that have already claimed this promotion may NOT claim again (please do not ask).
HOW TO PLAY YOUR FREE SPINS:
It's really easy to play with your Golden Chips. After you accept your free Golden Chips, go to Live Spin-a-Win. An icon will appear in the game footer. Click the icon to reveal a menu, select your Golden Chip, and place your bet. You may use one $1 chip per spin. Winnings are yours to keep and have NO wagering requirements thereafter.
Golden Chip bonus terms and conditions:
Golden Chips bonus can only be used on Live Spin-a-Win.
*Only accounts that have made a deposit (ever) with the casino may claim. Non-deposited accounts are not eligible.
*If you have already claimed June 7-13, you are NOT eligible to claim again.
Golden Chips bonus are only accepted as initial bets. This means that they can only be used for betting at the beginning of the game round.
One (1) Golden Chip can be placed per game round.
The Golden Chip value is returned to the house upon win, e.g. winning bet of €1 of Golden Chip will issue your winnings, and keep the Golden Chip.
NO WAGERING REQUIREMENTS ON WINNINGS.
Players are required to accept their chips within 7 days of issue.
Players are required to use all chips within 30 days. Thereafter any remaining chips shall be forfeited back to the house.