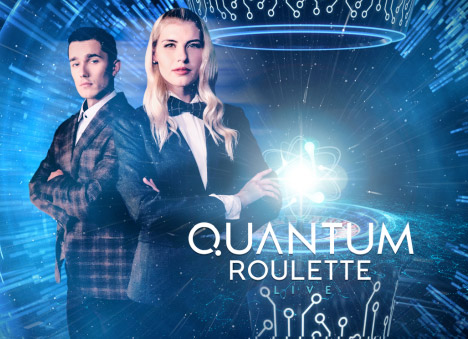 COMING TO OMNI LIVE SEPTEMBER 5Th
Fly Casino is thrilled to introduce the newest addition to our live Roulette games – Quantum Roulette Live – where a new studio design offers you an exciting gaming experience!
Quantum Roulette Live is played with a live dealer and a slingshot Roulette wheel. In general, the game follows the same rules and betting options as the Single Zero Roulette, however, in every game round, random Straight Up positions are enhanced with a Quantum Multiplier, which greatly multiplies the payout of that Straight Up bet.
The number of multipliers appearing in one game round can range from 1 to 5 numbers. The possible multipliers are: x50, x100, x150, x200, x250, x300, x400 and x500.
The game includes all the familiar and popular betting features like Racetrack and Special Bets as well!
---