As you may already know, Omni Casino has been online since 1997 and is our flagship casino that offers Mobile, Instant Web Play, Download and Live Dealer.
Fly Casino was designed for our passointate Download users and currently does not offer mobile device play. If you are seeking to play your favorite games via mobile device, then do so with a casino brand that you already know and trust!
And yes! Omni Casino also has the beloved Hot Seat promotion too!
Come on over to Omni Casino and open an account. You can play any version of Omni Casino that you wish with the same account.
If you do not already have an account at Omni, you will be welcomed with our amazing $/€2,000 welcome package.
Create an Omni Casino Mobile Account
---
BREAKING NEWS
MORE THAN 80 NEW GAMES IN 2020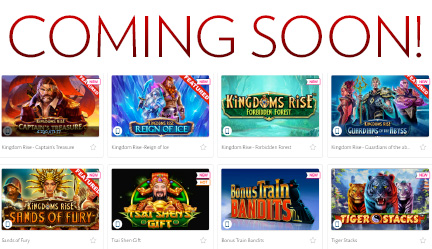 Fly Casino is kicking off March with incredible news that we are delivering you more than 80 new games throughout 2020!
We are currently adding a unified games delivery platform for Web Instant Play and Download versions of Fly Casino enabling accelerated game deliveries. Simply put, this means dozens and dozens of new games throughout the year!
Stay tuned to the Fly newsletter for updates and gaming information.
Can't wait? If you want to play these games now. Head over to www.omnicasino.com