IT'S SO ULGY, YOU'LL FALL IN LOVE!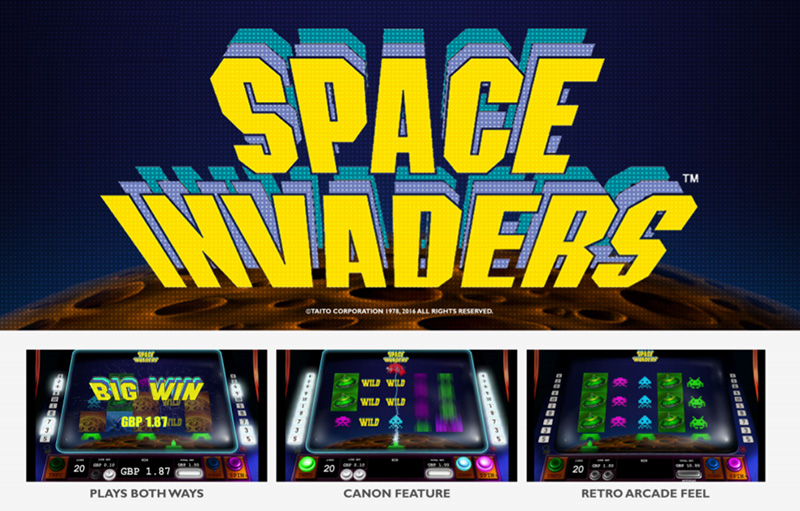 Space Invaders at Fly Casino is by far and away the most ugly slot game ever released at Fly casino.

Yet, it's so 1980's ugly that you'll fall strangely in love with it!

Space Invaders playing at Fly Casino is a 10-line that pay both left to right and right to left. You can help to defend earth from those retro aliens as you encounter their spaceships, flying saucers, and monsters. In addition to these retro game symbols, there are a number of aliens covering the reels.

TURN WILD FEATURES

The Wild feature takes place when the cannon below the reels lines up under reel 2 or reel 4. The cannon shoots at the aliens and destroys the smaller value symbols which are then turned into wilds. Wins that are created with the wilds will double the size of the wins.

The UFO is seen at the top of the reels. If the UFO is in line with the cannon when the reels stop spinning, the cannon will shoot at the UFO. This triggers the UFO Wild Feature. You will be given a re-spin that is played with an additional nine wilds.

It's 1980's ugly, but really fun!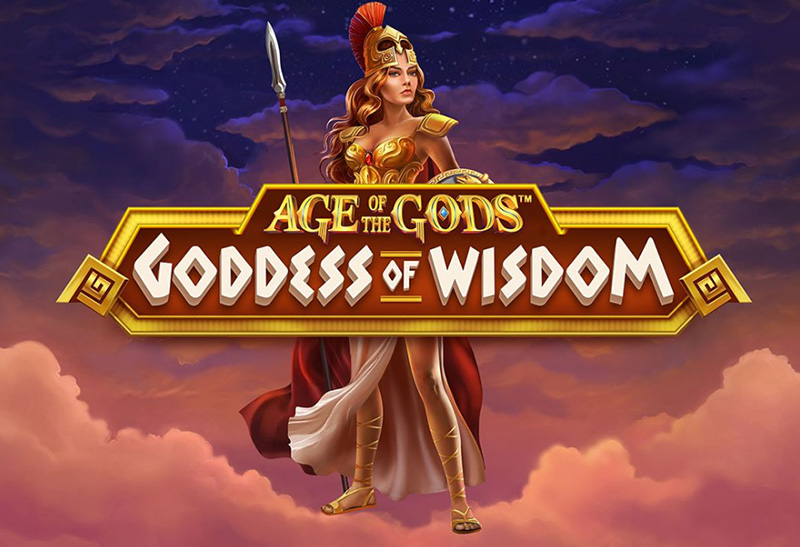 Fly Casino is pleased to spotlight Goddess of Wisdom! This stunning game is one of the best in our Age of the Gods series of slots. This 20-line slot game is based on Athena, who is the Goddess of Wisdom (and War).

The game's wild symbol is Athena and she appears on the middle reel. She also substitutes for all symbols except the scatter. The scatter is the owl symbol. Three or more anywhere on the reels activating the Battle Game feature. Then you have the choice of 3 free spins modes.

As with all other Age of the Gods games, there are 4 progressive jackpots that game be won. You can win any of the Power, Extra Power, Super Power and Ultimate Power jackpots.
Gaming Tip of the Week!
DON'T BET ON BETTING SYSTEMS
If someone tells you about their surefire betting system you should FLY away.

Betting systems don't work. PERIOD!

When you gamble you don't know the outcome of any random game. Your betting system can't change the probabilities or the payoffs.

Many betting systems are structured to recoup losses by increasing bets.
The problem with this approach is that your chances of winning or losing, in most games, are the same regardless of how much you bet. Increasing your next bet because you lost on the last bet is the worst way to gamble.

Once you decide how much you are going to wager per game or spin, stick to that number. Divide the amount of money you are willing to risk on the game by your wager amount.

Good Luck at Fly Casino and go for your progressive jackpot!